Mélancolie
Release Date : November 1st, 2014
∟ CASSETTE
∟ DIGITAL

Co-produced with our Toulouse-mates Distant Voices, this new EP by Misery is a cluster of sorrow. The title perfectly resumes what you'll hear on this tape, Mélancolie is full of understated melodies and deep sadness, but don't expect any romanticism. The music of Misery has always been constant, black-metal and lo-fi, moving forward in a bath of high distorsion, like a permanent saturated scream piercing your mind. This new EP doesn't change these rules written in blood, each song is built around hypnotic & catchy riffs, repeated until you reach a sickened but also beautiful contemplation. Expect nothing more than 25 minutes of black & depressive music.
music written, played & recorded by Fille de Misère – Summer 2013 / mastered by Adrien Broué – October 2013 / artwork & photographs by Romain Barbot
1. Mélancolie I
2. Mélancolie II
3. Mélancolie III
LIMITED CASSETTE EDITION
44 copies – Black Ferro C-30
Digital edition included.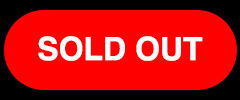 co-produced with Distant Voices