BLW
BCK
064
Scars From A Dead Room
Vengeance
Release Date : February 29th, 2016
∟ CASSETTE
∟ DIGITAL

After a well acclaimed debut album in 2014, Scars From A Dead Room is back with Vengeance, a second full length of introspective & post-modern black metal, blasting 9 songs of dissonant oppression and pure darkness. The sound design is more detailed and mysterious than its previous release, expect nothing more than a raw contemplation and a contained violence. Going further in the musical approach of an inner world, Vengeance will take you deep into clinical atmospheres, bleak philosophy & post-classical movements.
1. a blind eye
2. la sorcière dans le miroir
3. a prophecy of doom
4. hand in hand
5. spanish moss
6. ay trista vida corporal
7. apostasis
8. je m'en irai
9. hubris
LIMITED CASSETTE EDITION
50 copies / Purple Chrome C-60
Digital edition included.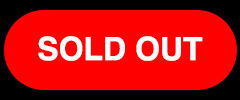 CD Edition by Distant Voices