BLW
BCK
056
Scars From A Dead Room
Scars From A Dead Room
Release Date : August 25th, 2014
∟ CASSETTE
∟ DIGITAL

We are proud to present Scars From a Dead Room's first effort. Behind this name is hiding Charles Marty (Sed Non Satiata, Christ), alone on board and armed with darkness and despair. From the endless canadian winter, Scars From a Dead Room build a misanthropic and inner vision of the outside world, resulting in a black, oppressive and raw metal. This 8-tracks piece designs the first deflagration of SFADR's sound approach, between philosophical thought and feral instinct.
All songs by SFADR except Temple of the Morning Star by Today is the Day
1. Calvaire
2. Expiare
3. Mes yeux s'ouvrant sur l'infini
4. Temple of the Morning Star
5. ExHume
6. Il retourne à la terre
7. InHume
8. Tue le père. Tue-le
LIMITED CASSETTE EDITION
66 copies / Black Chrome C-40
Digital edition included.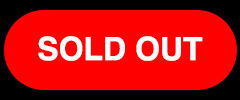 CD Edition by Distant Voices